So today was an alternate-side parking day, so Mom and I took advantage of the whole being-in-the-car thing and took a jaunt out to Red Hook to wander wide-eyed through a few of the big-box home stores, namely Ikea and Lowe's.


And let me start by saying, I know I snobbishly swore off Ikea for my new place in an effort to move away from the temporary, generic feeling of college decor, but I take it
allll
back - Ikea is a GOLD MINE if you just look past those few painfully ubiquitous pieces (please, for the love of god, no more locker furniture, "birch veneer", or Ektorp!!). They have so much cool new stuff that feels really understated and stylish: their
Docksta
table is a pretty decent knockoff of the $2000+
Saarinen tulip table
, AND since it's such a cheapie, I can afford to just use the base and replace the top with pretty much anything I want (marble slab anyone?) to fit my space, since the basic Docksta top is a little too big for my breakfast nook.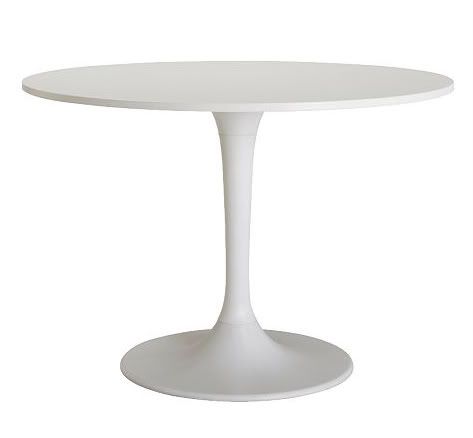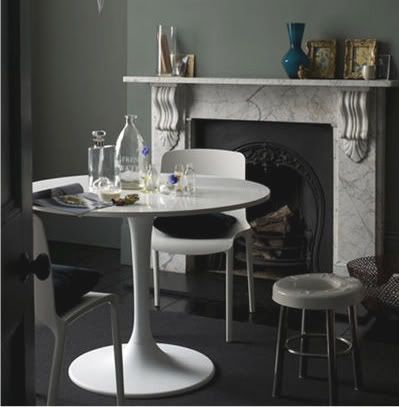 I LOVE the Kulla lamp, with an opaque, glossy metal shade (I like white, but it also comes in black and red), which comes in a
tabletop size
and a
full upright size
.
I can't WAIT to raid the Whole Foods bulk bins and put everything in the cute little glass containers that come in the funky Forhoja. A coat of VOC-free paint would make the wooden frame even more unique.
And I couldn't help but love this hilariously random
moose coat hook
- perfect for my narrow entryway. A coat of spray paint in something other than "Ikea red" would make it feel a little more unique and less out of place in my apartment.















I unfortunately don't get to start actually buying stuff, because I just got the bad news that the previous tenants have changed their minds, and instead of cutting their lease short and moving out at the end of April, they're now staying through May, until the end of their lease. Boo. Oh well, that just means more time to get inspired!
We went to Lowe's more for some basic hardware stuff, but ended up looking around and finding some pretty cool stuff there too! I've been on the lookout for some sort of pretty little crystal chandelier for the closet, and while I'm hoping for a cheap and unique Craigslist find, I actually found a
pretty nice option
at Lowe's for a little over $100, which would be a decent back-up if my dream antique version doesn't reveal itself by the time I'm all moved in.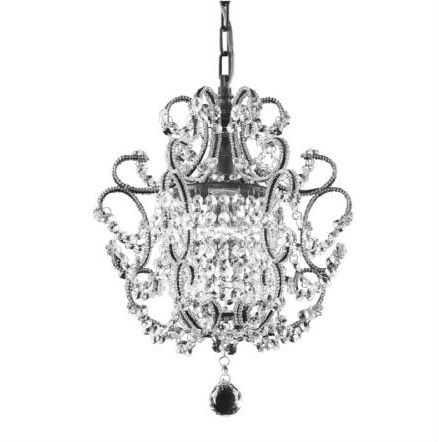 We're also thinking of doing a wall-mounted closet system for my walk-in rather than a bulky, prohibitively expensive custom built-in, and we actually found a couple of pretty classy versions here. The photos are not so appealing, but I promise they're nice in person.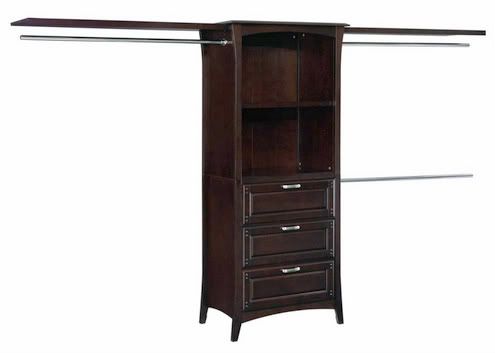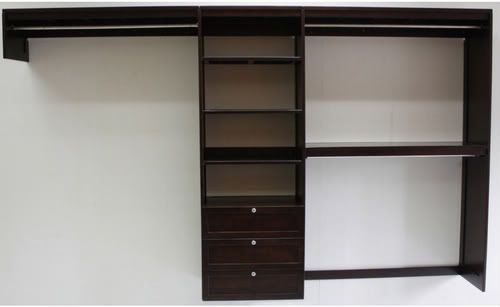 Very exciting. Now I just need these damn tenants to get their asses OUT so I can get started already!!