Alright kids. I have been procrastinating on my first post back, and while I still have not done my
own
apartment justice in the photographic documentation department, I
did
manage to do a pretty thorough job capturing the country house of one of my interior design idols (and pseudo-uncle), Mr. John Benjamin Hickey. I don't know how this was my first jaunt up to see the place since he upgraded from a teeny little cottage to this multi-bedroom (I believe there were four?) stunner in Lakeville, Connecticut, but now that I know what he's been hiding up there I will be sure to take any and every invitation I can get from now on.
Mom and I went up in the fall to hit all the fabulous antique stores in the area, and while we got a few major scores, you will just have to wait to see 'em til I get some decent photos. For now, some drool-worthy images of Hickey's country hideaway are all I've got for ya... but something tells me they will do just fine :)
Late afternoon arrival...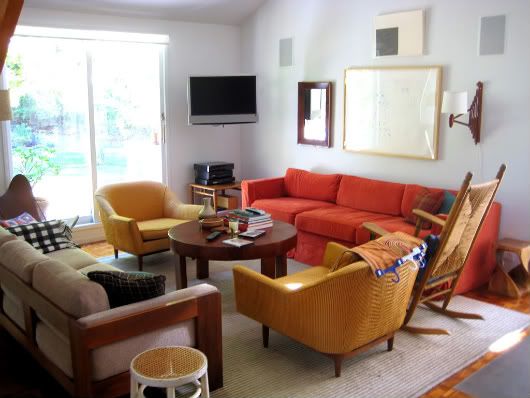 Open, airy living room. Love the wacky orange - Hickey is a master at picking quirky accent colors and making them fabulous
The work-in-progress sun room off the living room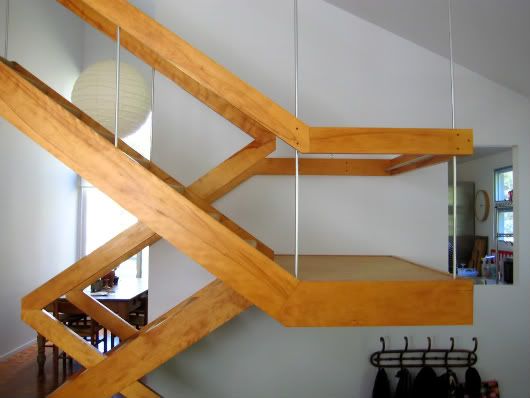 Seriously. This staircase. Gimme!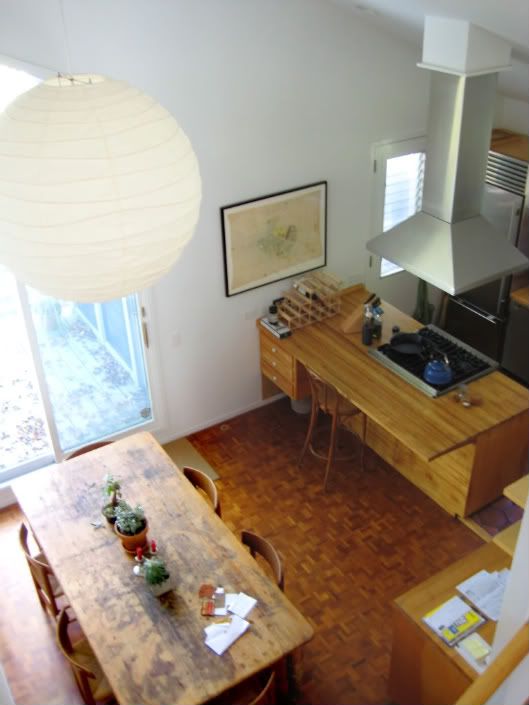 Lofty kitchen, aerial view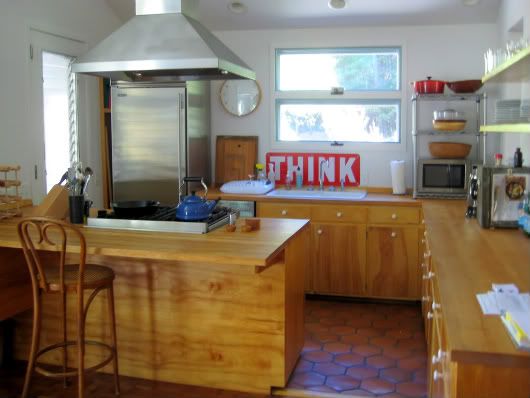 The wood in this house is just amazing.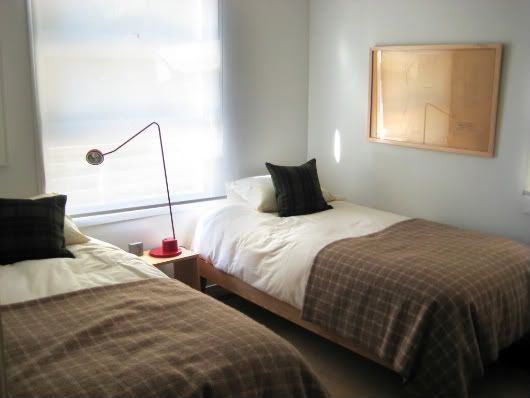 Guest room number one (a.k.a. my room)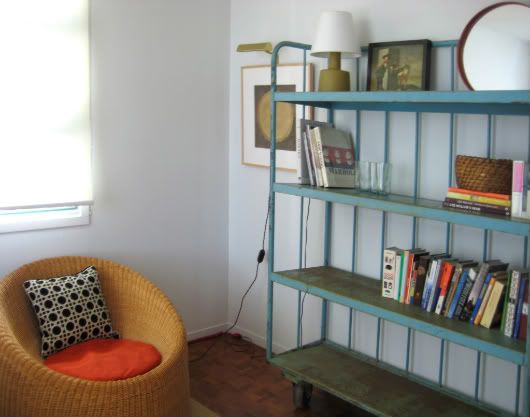 It was impossible to go to sleep in this room, I was too busy trying to plot how to steal this chair and industrial shelving. Seriously. To DIE for.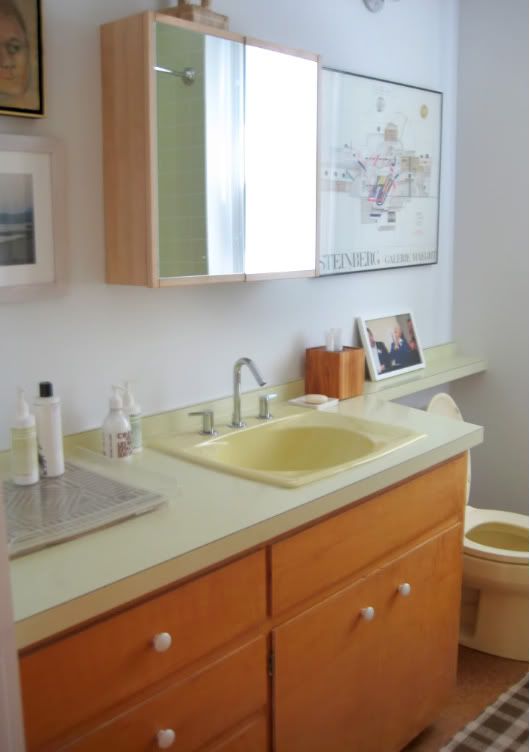 Downstairs bathroom - amazing how he manages to make butter-yellow appliances and laminate countertops look deliberate... and even a little sexy.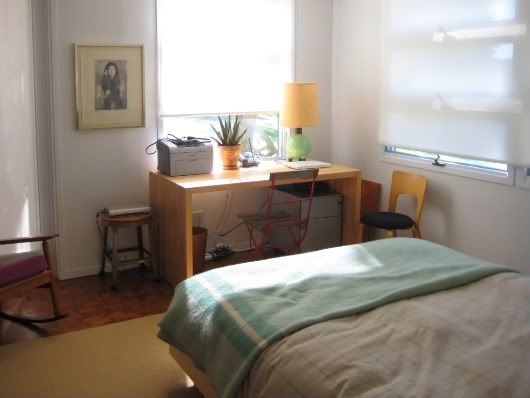 Guest bedroom number two (a.k.a. Mom's bedroom)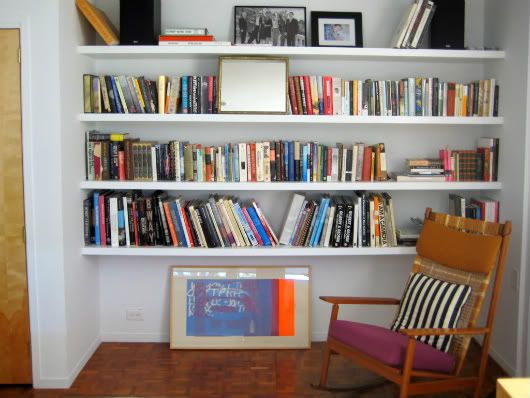 Love this little library nook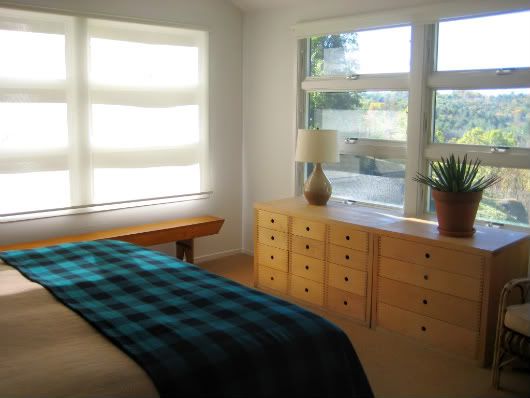 Master bedroom: bliss.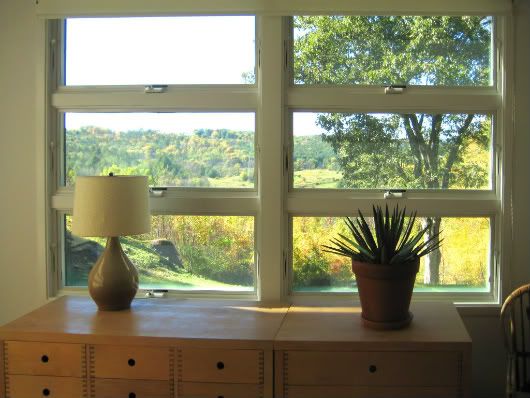 The view. I mean,
seriously
??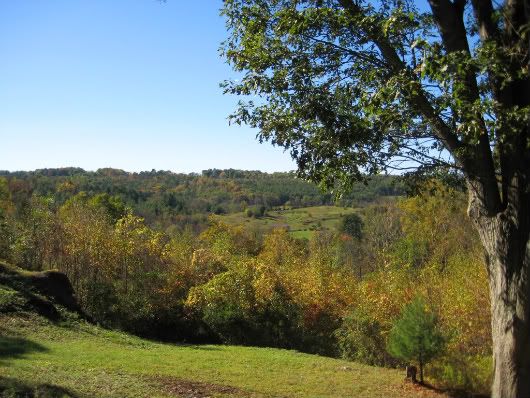 Hello, woodland backyard...
Idyllic.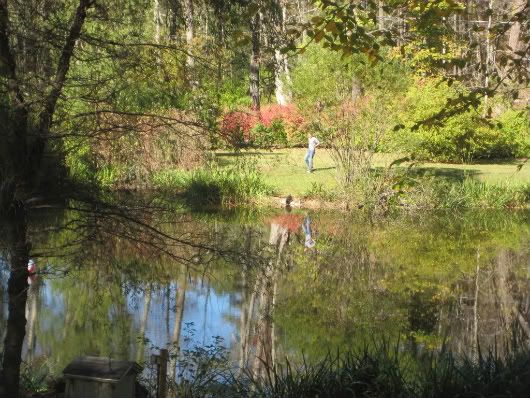 Mom and Lulu frolicking near Hickey's backyard pond. Tough life, eh?
Oh man. A girl can dream, huh? What a gorgeous escape. Gives me something to aspire to someday...
Hope you all enjoyed the eye candy and I promise I'll get you something related to
my
little abode ASAP! :)