I have finally found an excuse to get my place totally finished and photographed - Apartment Therapy's annual "
Small Cool
" contest! HALLE-freakin-LUJAH, it's about time, eh??
So I've been keeping myself busy the last few days cleaning like a madwoman, feverishly hanging up and arranging last little photos/tchotchkes, and meticulously crafting this kickass (if I do say so myself) floor plan, which is a required part of the entry.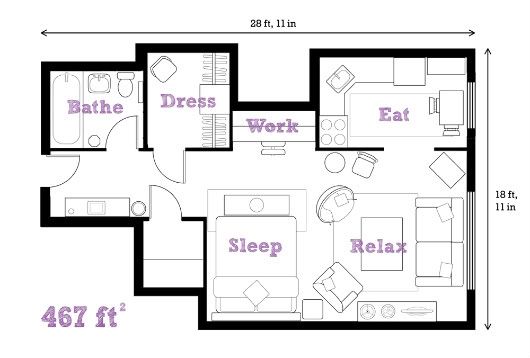 I'm shooting to have my entry up by the end of the weekend, so I will definitely link my entry here so y'all can take a peek (and vote for my "small, cool" home! It is a contest, after all....), in addition to uploading some additional photos that may not make the cut for the 5 photos permitted in the entry. So keep your eyes peeled!