Ahhhhh! It's official! I did the final walk-through with my mom's broker and the building's broker today to check for any unexpected, er, presents left from the previous tenants (water damage, giant holes in the walls, etc), and with nothing major to be found, the place is now officially ours!! Woo hooooo!!
I thought I'd post a few more descriptive "before" photos, since you still haven't seen the bathroom, and it's nice to see the place without another person's furniture in it, clogging up the imagination and all...
For the kitchen we're going to replace all the outdated appliances with newer, stainless versions, tile the backsplash (probably with some more white subway tile), and we've set out to tackle the daunting project of painting all the cheesy cabinetry bright white (for the uppers, to give them the illusion of lightness) and dark charcoal (for the lowers, to visually anchor the counters to the floor).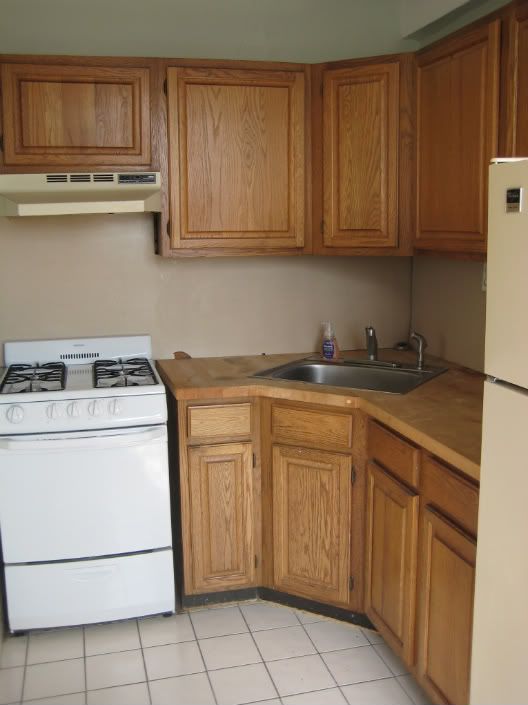 Some inspiration:
I'll keep you posted on the progress... It's finally happening! Woo hoo!