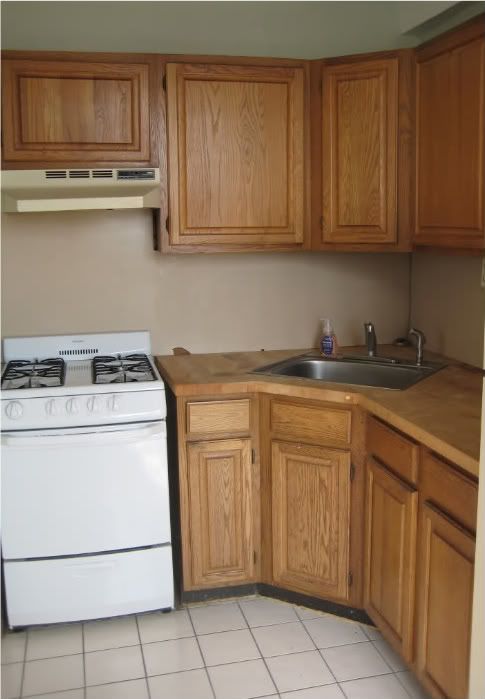 Remember this??
Ahh sorry to be so MIA lately! Things have been a little crazy over here, but some serious progress has been made in the past few days so I just wanted to post a little update!
There are still some finishing touches to be made on the bathroom and main living space, but the closet and kitchen are almost done and are so purty!
For the kitchen, we painted the cheesy wood-paneled cabinets, and replaced the cheap-o (and moldy!! ewww) backsplash with white subway tile and dark grey grout, and replaced the old white appliances with new stainless ones (we still haven't received the fridge yet, but it's on the way). We painted the walls with the same superpale grey that I'm using for most of the apartment, and so far it's looking pretty great! Whee!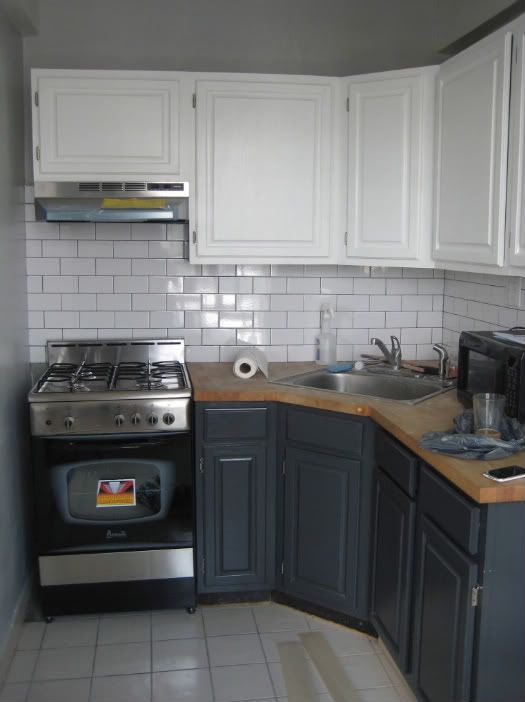 As for the walk-in closet, I never even posted a before picture because it was basically just a white box with grungy concrete floors, as you can see to the left.
To update it, we installed a floating shelving system and a pretty little chandelier for some atmosphere, and I couldn't resist painting the walls a fun color, since everything else in the whole apartment is going to be so understated and neutral. We're going to put down some neutral cream carpets in all of the closets, so once that gets added, all the place will need is all my CRAP! And I'm thinking of throwing a cute little chair or stool in the back left corner... I'll keep you posted. Very exciting!
I believe all the rest of the structural work is going to be done this week, and then next weekend I am going to paint the main room, and then it'll be move in time! FINALLY!! Woo hoooo!